House of Cars Needs A Mascot! Submit Your Designs!
House of Cars Lethbridge is looking for ideas for a mascot and we need your help!
We're looking for some creative ideas on what our official mascot should be! In order to enter this contest, here's what we need from you:
A drawing, sketch or visual representation of what you think our mascot should look like
Your proposed name for our mascot
That's it! The winning submission will receive $500 cash!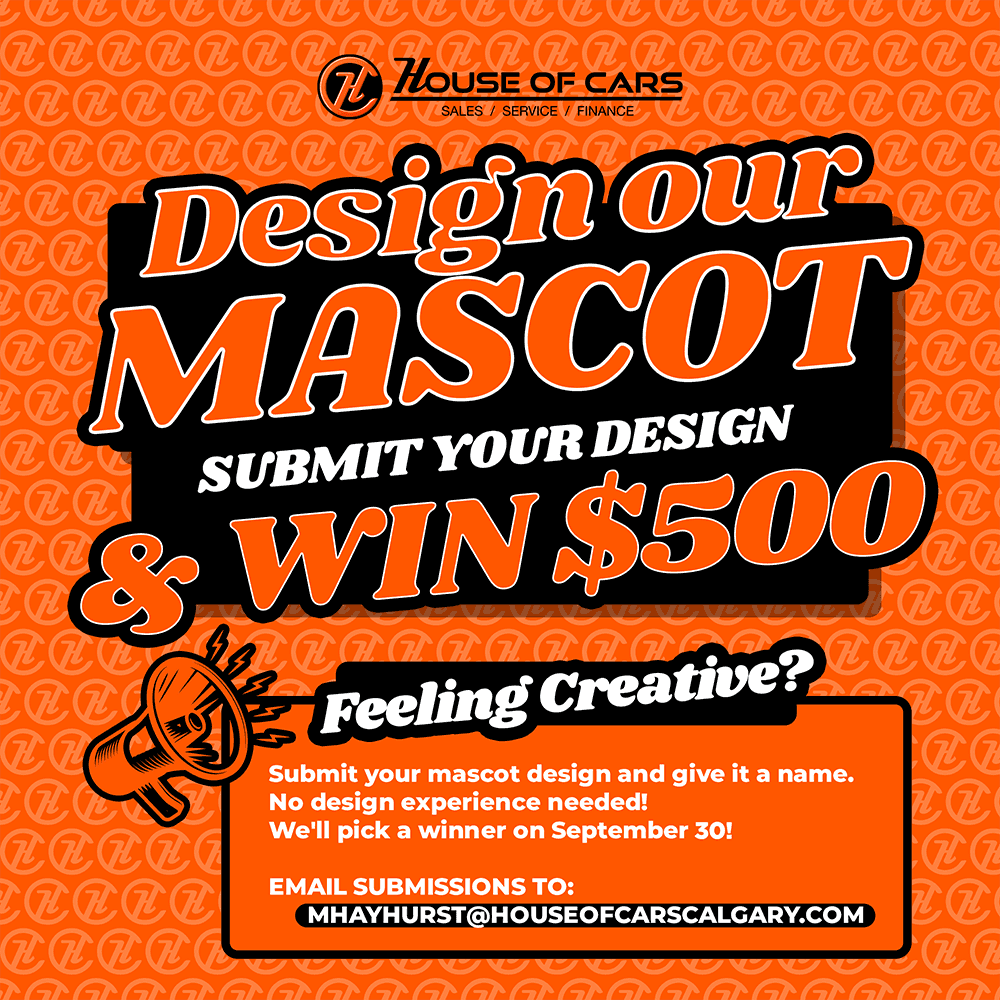 Not an artist? Don't worry, we don't need a museum-worthy art-piece. Feel free to use any paint or sketch apps on your phone or computer to mock-up a mascot. If you're more of a pencil and paper person, send us a photo of your drawing! You can even find an image on Google and customize it with the tools you have available! Remember, our colours are orange, black and white, so please incorporate those into your design!
Submit your drawing, sketch or mockup, and the name of your mascot, to [email protected]. The submission deadline is September 30, 2022.
Good luck!